If you are interested in increasing your communication skills, this is where upcoming events, workshops, and other learning opportunities are shared with links to register.
---
Networking and Presence
If you missed the August 22, 2023 workshop, don't worry we are offering it again in October!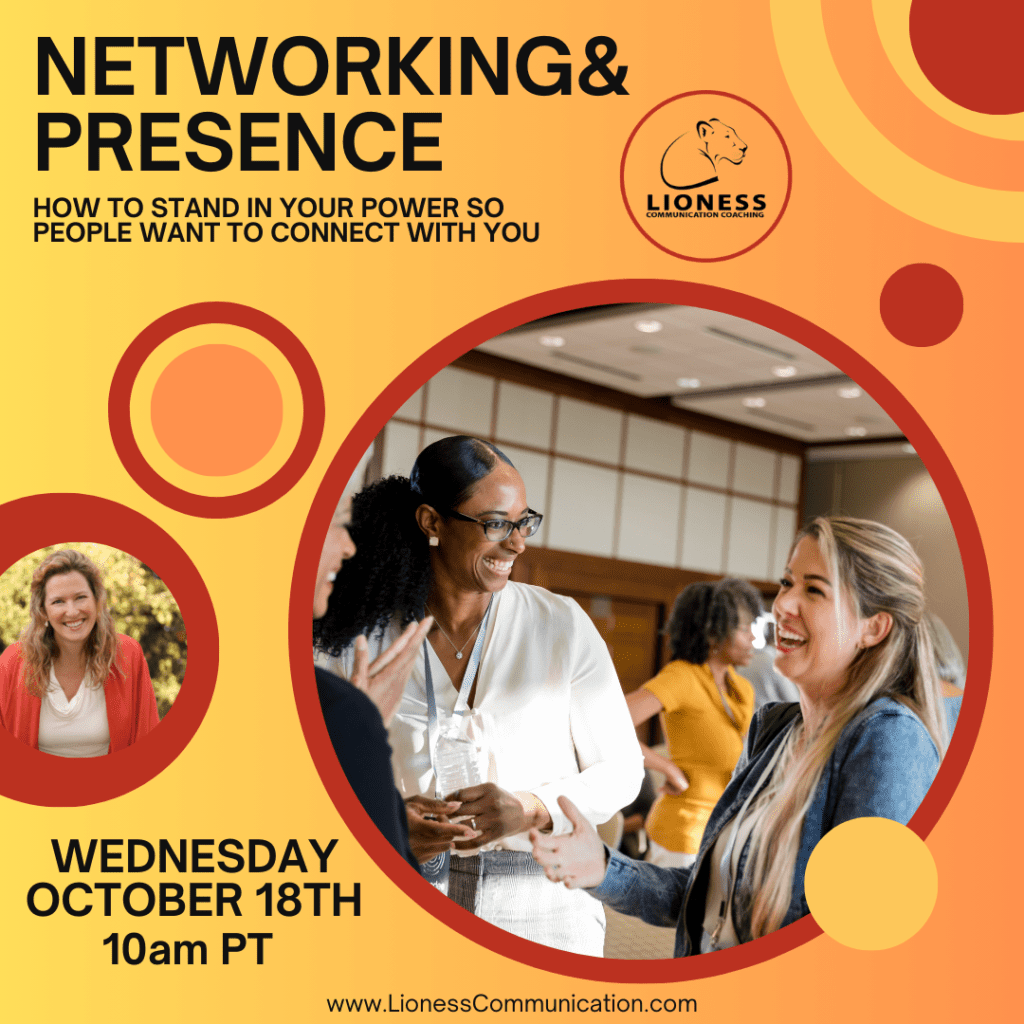 October 18, 2023 at 10am PT/11am MT/12pm CT/1pm ET
Fall is in full swing and networking events are as well. Networking is also part of the business holiday parties that are right around the corner.
Networking can feel intimidating and HARD! For some it can cause as much stress and anxiety as public speaking.
Do you ever feel like you can't be yourself at networking events? Like you are an imposter? Like you are invisible?
It doesn't have to feel this way. Part of what makes networking successful is how you show up – Your Presence. Presence is a form of communication that can be overlooked, or we never learned.
The good news is you can learn it! And it has an impact on more than just networking!
Join this virtual workshop and learn how to show up to a networking event as fully your authentic self, full of confidence and knowing the value you bring to the world.
Get your ticket in advance.
---
3 Keys to Harmonious Holidays with Your Family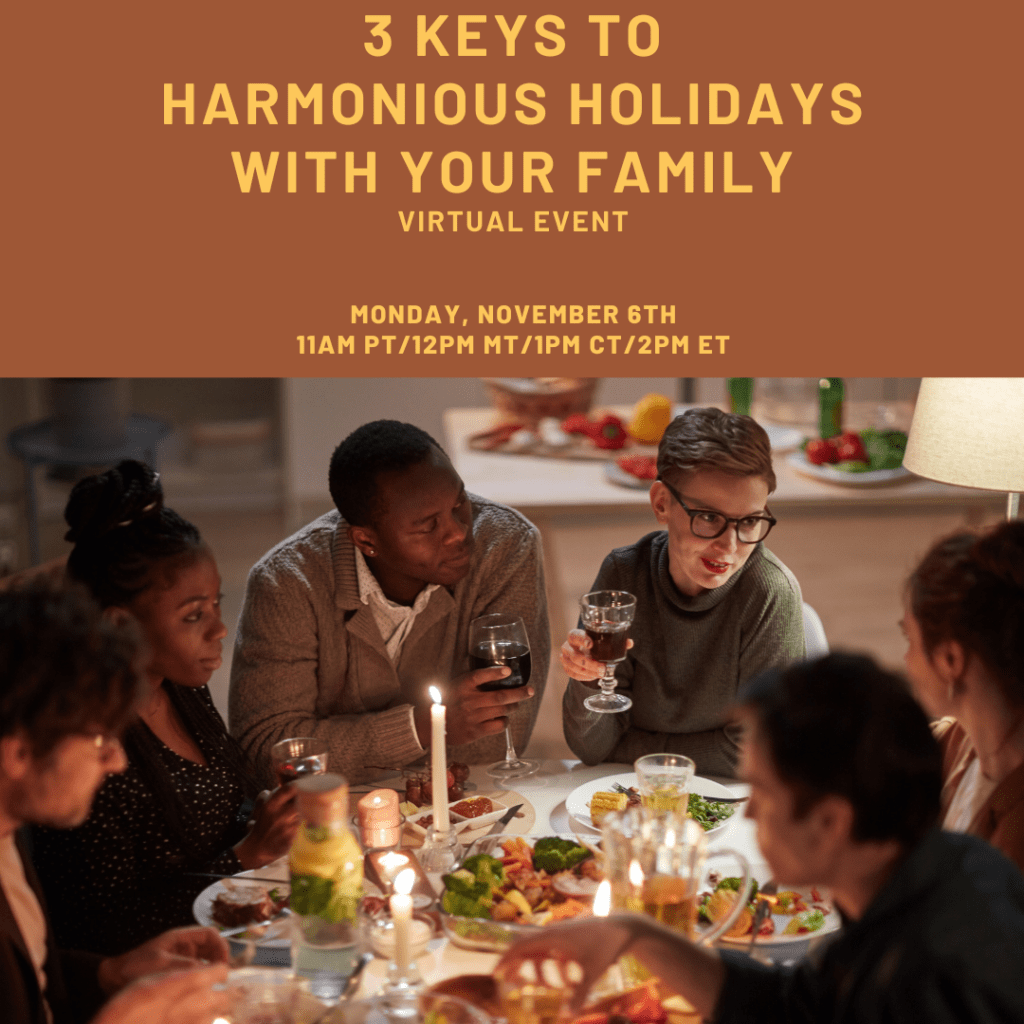 November 6, 2023 at 11am PT/12pm MT/1pm CT/2pm ET
Holidays are the time of year when family gathers to connect and bond, intended to be full of love and joy.
These same gatherings are also somewhat infamous for hosting enough drama that they are painful to attend.
Communication and planning is the key to hosting delightful events that friends and family will look forward to instead of avoiding.
If you are tired of family holidays you dread and are ready to create ones you look forward to instead…

Now is the time!
See you there!
---
Join the Lioness Communication Coaching mailing list
Stay up to date on all the latest information regarding upcoming events, learning opportunities, as well as newsletters with tips and tricks to upgrade your communication toolkit.