You've made it to the networking event, confident in your introduction….now what? The dreaded small talk!
Learn how to get beyond just "What do you do?" and have interesting and engaging conversations that lead to further connection. and future referrals.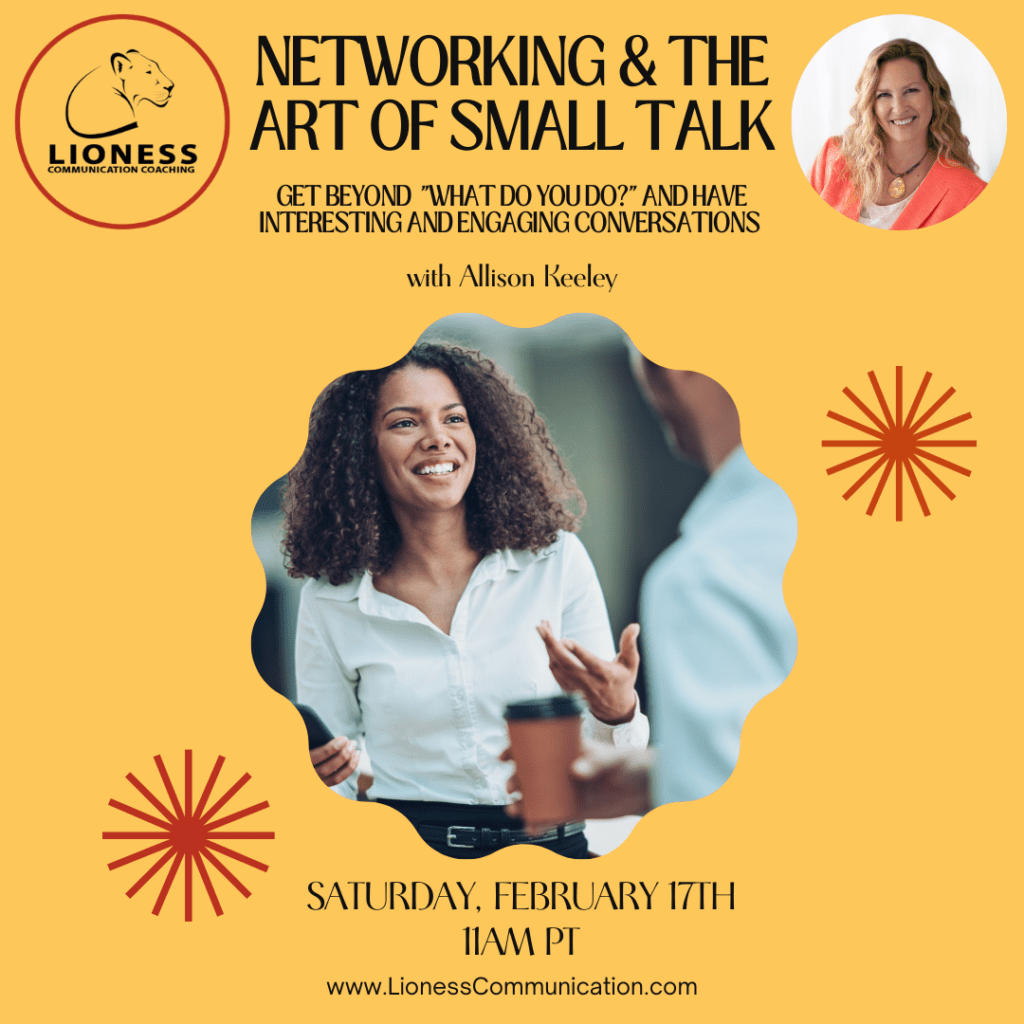 Join this virtual workshop and learn how to navigate introductions, joining conversations already in progress, ways to make the networking experience more enjoyable for everyone, and how to the passion behind what someone does – and share your own.
Get past the awkwardness of initiating or joining a conversation.
Discover new ways to get the conversational ball rolling…and keep it moving.
Learn best practices for keeping track of who said what so you can follow up with your new connections.
What to Say When You Meet Someone.
Introducing yourself can be intimidating, especially if you are introverted.
You'll learn techniques to navigate the awkwardness of the initial greeting and
ways to get the conversational ball rolling
How to Take the Conversation Beyond "What Do You Do?"
Networking should be about rapport building and fact finding – both of you are screening each other to see if there is a fit. Discover the 3 topics you can raise that will help keep the conversation going.
Keeping Track of Who Said What
They say the fortune is in the follow-up. But how do you keep track of who you talked to and what they said? We'll talk about best practices and figuring out the best fit for you.
Join me for this one hour virtual event Saturday, February 17th, 2024
11am PT/12pm MT/1pm CT/2pm ET
For just $47 you get techniques, phrases, and practice getting from small talk to meaningful conversation.
Reserve your spot today!